Logo Designers in Chennai
A logo is a symbol of your expertise and a well designed logo is your first marketing tool. It is necessary for the Logo Designing to be perfect and creative for websites. Our Experienced Logo designing team are the best at reasonable costs. Professional logo designers need to understand your requirements, so it is good to let your web design company do the logo designing for your websites.
---
Get ready to start the business and be ready to get your lovely brand identity.
Every one of us, have an identity that separates us from others. While we use a name in order to differentiate, but in business, graphic design known as logo separates other from other organisations.
But, creating and designing a logo for a business or a brand is one of those things that should never be done swiftly. Because, logo is the face of a company, and the more eye-catching the face is, the bigger the probabilities of a brand being widely recognizable and successful. That is the reason why despite several years and change in design trends, many customers and clients still remain with some brands. Besides, a professionally designed logo instantly attracts the new customers.
---
Some of our

Creative Logo Designs
Creative and colorful Logo Design for The S Kitchen restaurant brochure in Chennai.
Creative and colourful Logo Designing for Vastu Consultant Website in Chennai.
Kashish, an online clothes shopping vendor from Delhi found Creative Logo Designers in Chennai.
Creative and colorful Logo Design for Little castle cottages website in Kodaikanal & Yercaud.
Creative and colourful Logo Designing for Sherif group Website in Chennai.
Creative and colourful Logo Designing for Ipsowa trust in Chennai.
Current IAS Preperation LOGO represents "Knowledge to Everyone" . Thay are into Online Coaching for IAS Exams.
Importance of Logo
Design in Business
Logo is the face of a Company.

Brand Identity is built by the visual manifestation of a company website.

Brand Identity highly depends upon logo, name and tagline of a company.

Creating the right logo is an investment for your company.

Choosing the right logo colour for your business, is essential.

An attractive logo will build your business and make it appear more professional

Logos help in building recognition for your brand and company name.

Logos should be easily identifiable by your clients and customers.

Logos should be clear and clean so they suitable for all kinds of display and all sizes.
---
Most Creative and Brilliant Logo Design for logistics company website in Chennai.
Most Creative and Brilliant Logo Designing for online shopping website in India.
Most Creative and Brilliant Logo Designers for Travel website in Chennai.
Power of Logo
Logo Design is responsible for putting impression on the clients
A good logo displays the overall essence of the business the establishment is involved. It promotes a visual awareness of the company, thereby enabling to stand out of the similar trade and competitors. Besides, it presents the values and services of the business in the most memorable visual image. So when someone sees the logo, it should evoke the appropriate feeling about the company and its business.
Every Logo has a story to tell
Just like any organisation or business, every Logo has its own story to tell. Being an essential part of a brand, logo isn't just random imagery, appealing display of words and typography connected together; it's much more than that.
It's a visual representation, which stands like towering voice of the business. Concern Infotech specializes in bringing the right logo for your business adding more value.
Logo Designs for Home Delivery Services website with brand identity.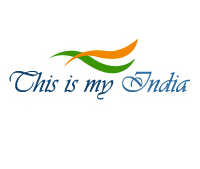 Logo Designing for Indian News website with brand identity.
Why concern InfoTech is your best choice to make a logo:
Professional Designers

Our team consists of talented and experienced logo designers who are best for designing innovative logos.
Unique Logos

Fast, unique and professional logos show our work and credibility as a whole.
Quality Services

We provide quality service in an innovative manner.
Professional

Logo Design Packages
Basic Logo Design Package

Rs.25,000 + Taxes
5 Variations

4 Colour Templates

Final Approval
Corporate Logo Design Package

Rs.60,000 + Taxes
9 Variations

4 Colour Templates

Final Approval

Conceptual
Logo Corrections

Rs.13,000 + Taxes

Watch Video of Our Logo Design Projects